Enterprise-grade, business-ready and effortlessly scalable. And fully compatible with today's Internet. With QiSpace™ enterprises can get ready for the quantum threat — by being ready for anything.
A trusted cloud environment for quantum-safe solutions such as CipherSpace™, VPN, Chat, etc., QiSpace™ is a B2B cloud service platform for digital quantum key generation and distribution. The platform elegantly leverages Quantropi's patented QEEP™ core technology in order to generate and distribute true random numbers (aka quantum entropy) over the internet in Perfect Secrecy, enabling customers to then use that quantum entropy to create quantum keys.
Thanks to QEEP™ and QiSpace™, only Quantropi can offer provably secure lightweight, low-latency quantum entropy on demand over the Internet — a critical requirement for quantum-secure solutions. By providing users the ability to obtain and share quantum entropy on demand over existing networks, via quantum secure communications, QiSpace™ not only instantly elevates the enterprise's cryptographic security to quantum-proof, but also provides a foundational platform for developing quantum-secure solutions that lead to enhanced employee and customer experiences.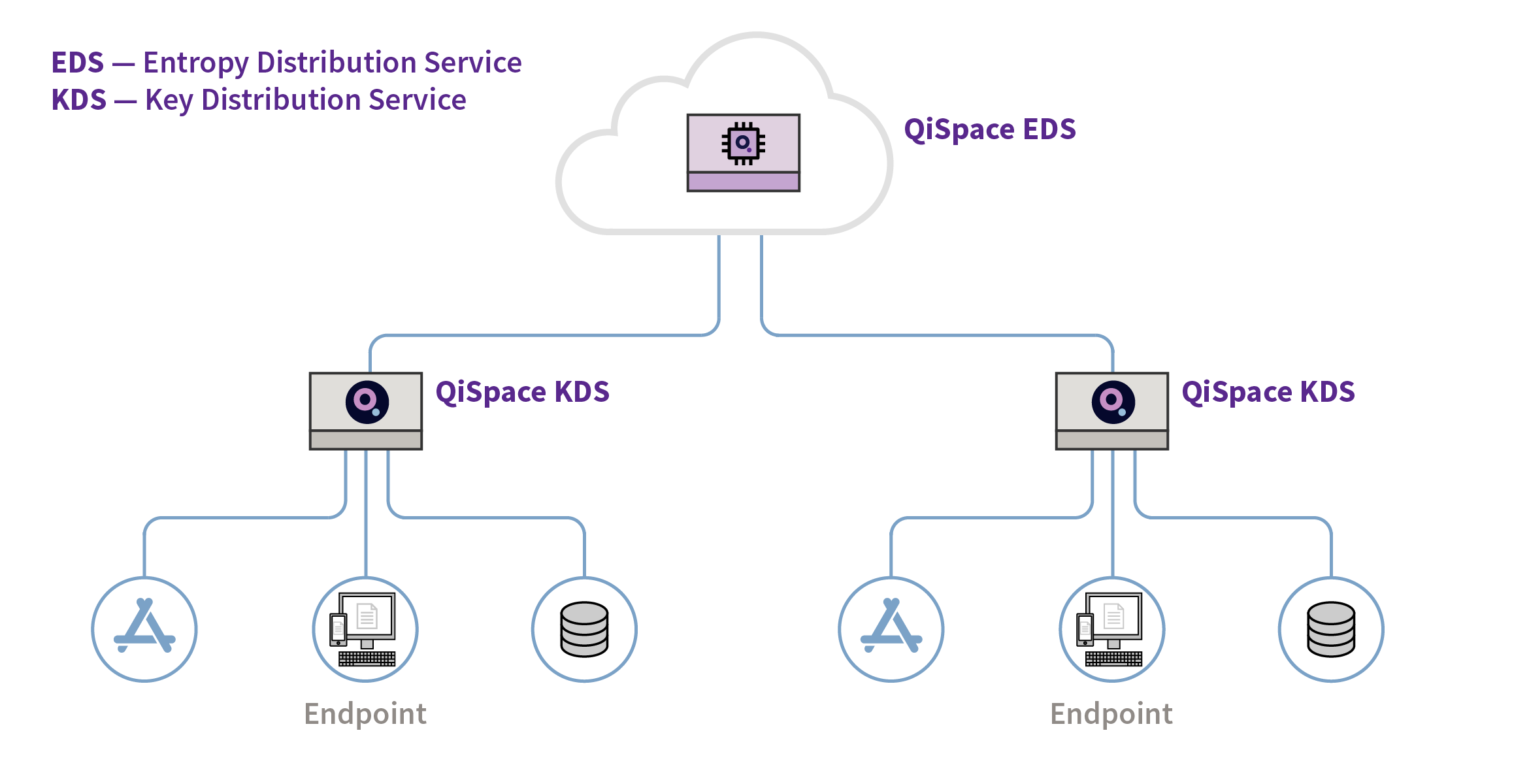 Immediate accessibility, availability and sharing of quantum entropy over existing networks means enabling an ecosystem of solutions capable of leveraging quantum safe cryptography — all while removing the cost barriers to entry.
How is QiSpace™ cost-effective? Because any enterprise which deploys the platform achieves not only immediate quantum-proof security, but also ultra-efficient client-side implementation. Simply put, with QiSpace™, every secure action consumes less time and energy than its direct legacy equivalent. Less energy equals lower cost. In fact, with the advantage of gross savings on both energy and infrastructure, organizations will net a cost benefit over current installed technology — savings that will only increase over time. So, while preparing for the cybersecurity threat from quantum computing is not optional, it need not be unaffordable.
Improved algorithmic performance, enhanced customer and employee experiences, significant reductions in security-related latency, all with perfect secrecy — it adds up to powerful quantitative and qualitative gains driving straight to the bottom line.