Enterprise-grade, business-ready and effortlessly scalable. And fully compatible with today's Internet. With QiSpace™ enterprises can get ready for the quantum threat — by being ready for anything.
Whether it's hardening infrastructure or applications, providing a quantum-secure layer to AES encryption, enabling cloud users to securely distribute strong random for Bring Your Own Keys (BYOK), replacing PKI or digital signature schemes — or even replacing AES itself — our next-generation technology enables a seamless transition to quantum security.
All of Quantropi's TrUE patented technologies are accessible through our QiSpace™ platform:
(1) Establish unquestionable Trust between any two parties using our Multivariate Asymmetric Quantum-Secure – MASQ™ – encryption; 
(2) Provide Uncertainty to attackers, rendering data uninterpretable forever, by leveraging our proprietary Quantum Entropy Expansion and Propagation – QEEP™ – symmetric encryption;
(3) Distribute strong Entropy Quantum Secure Random – SEQUR™ – numbers, Quantum Entropy as a Service (QEaaS) to create the strong keys that enable secure data communications.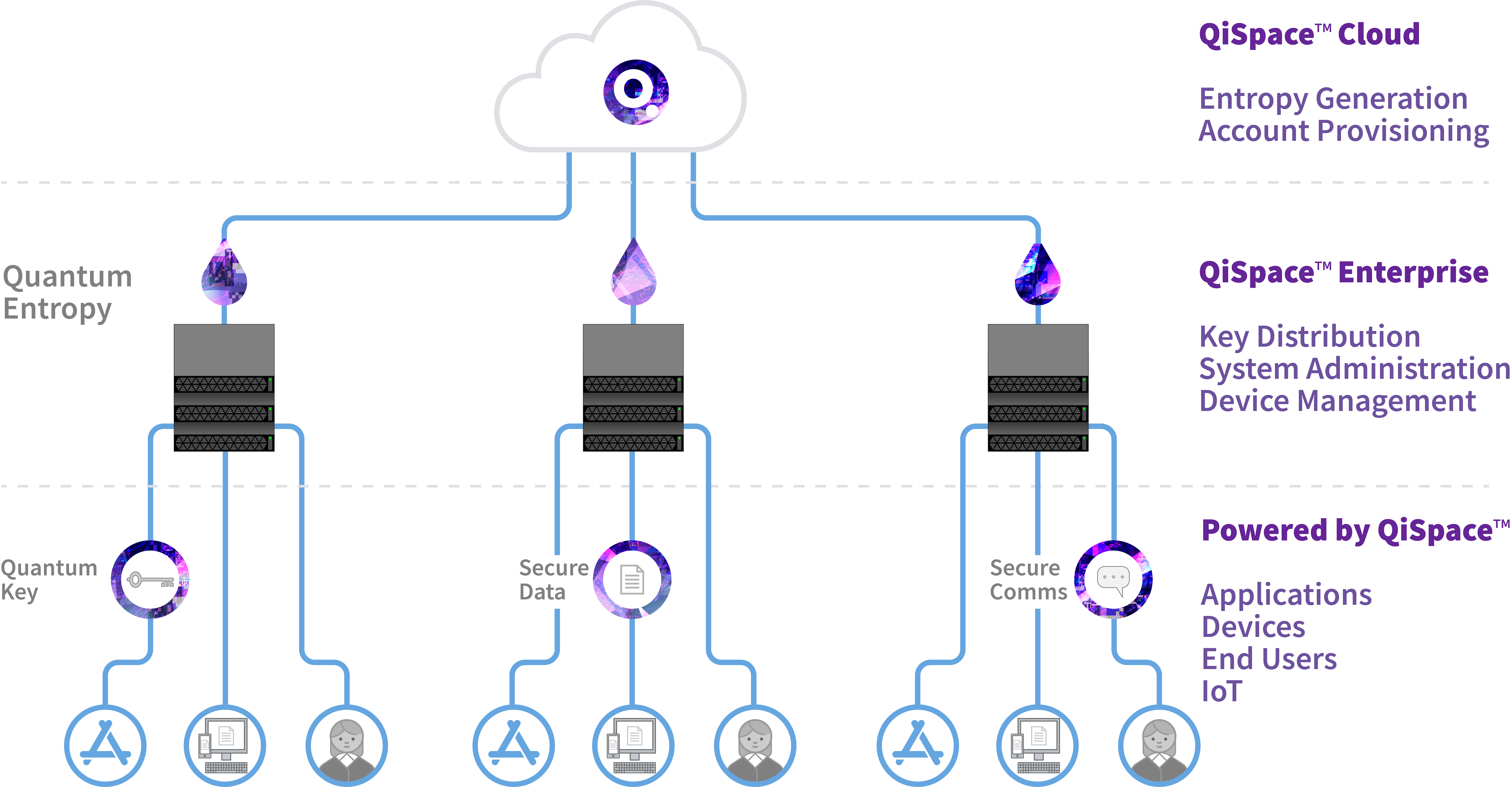 Easily integrated, rapidly deployed, with minimal investment in new hardware or infrastructure, QiSpace™ is positioned to deliver major CapEx and OpEx savings. Best of all, it works on today's Internet, over any distance, at network speeds — for a simple, quantum security upgrade path, together with ultra-high performance.
How is QiSpace™ cost-effective? Because any enterprise which deploys the platform achieves not only immediate quantum-proof security, but also ultra-efficient client-side implementation. Simply put, with QiSpace™, every secure action consumes less time and energy than its direct legacy equivalent. Less energy equals lower cost. In fact, with the advantage of gross savings on both energy and infrastructure, organizations will net a cost benefit over current installed technology — savings that will only increase over time. So, while preparing for the cybersecurity threat from quantum computing is not optional, it need not be unaffordable.
Improved algorithmic performance, enhanced customer and employee experiences, significant reductions in security-related latency, all with perfect secrecy — it adds up to powerful quantitative and qualitative gains driving straight to the bottom line.