Arch Summit 2022 is a flagship tech event organized by Tomorrow Street, Vodafone and the Luxembourg (and European) tech communities. The event focuses on next-generation technology innovation and enabling new business opportunities.
Quantropi CTO Michael Redding and Raj Narula (VP -Business Development & Strategy) are exhibiting to showcase Quantropi's Quantum-Secure cryptographic solutions. Attendees include international investors, multinational companies, and Vodafone's global ecosystem of partners, customers and suppliers.
Quantropi will have its exclusive Booth 8D65 set up at the event October 26th and 27th.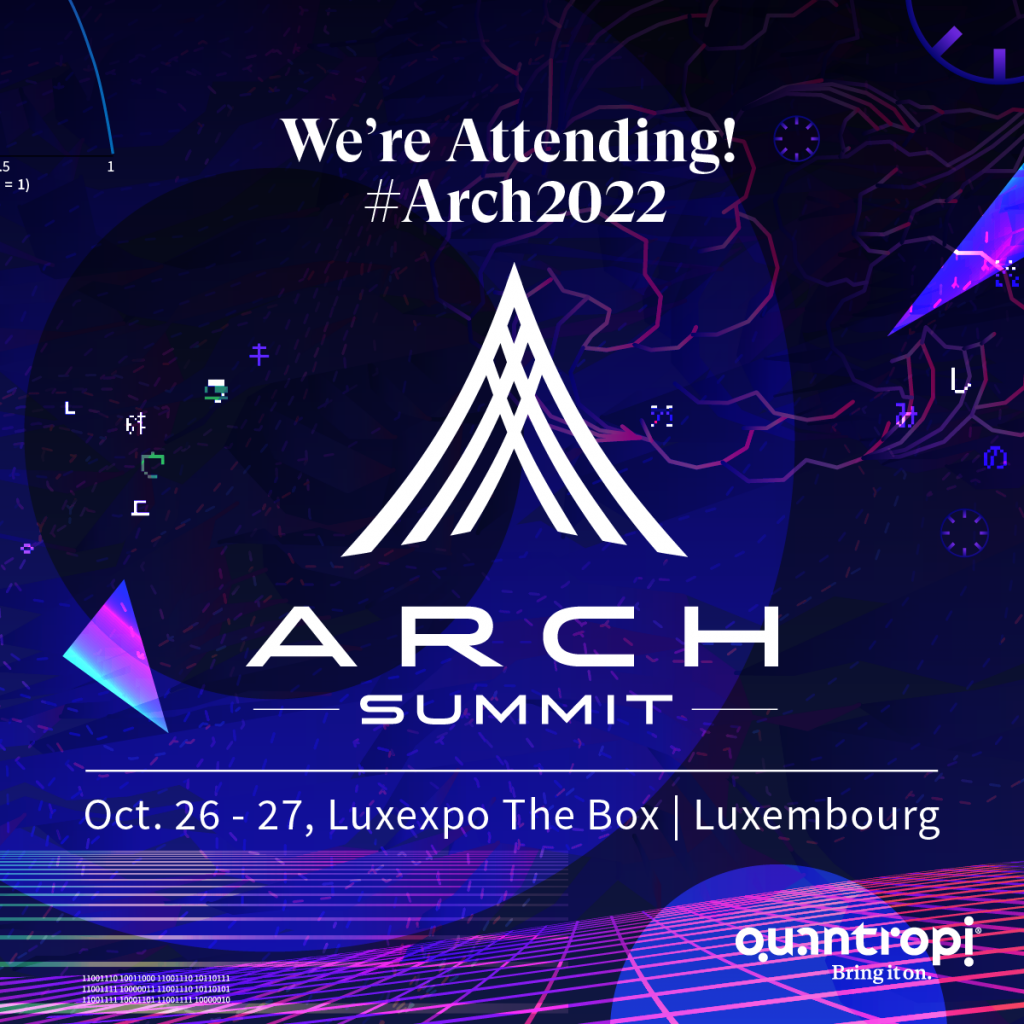 When asked about the need to protect organizations' data and security from the Y2Q Quantum Threat, Quantropi CTO Michael Redding said, "Organizations cannot afford to wait until quantum computers become mainstream – the threat is already real. There's growing evidence that suggests bad actors are stealing encrypted data despite being unable – yet – to break the algorithms securing the information. Their intent is to store it for now, and use a quantum computer in the future to hack in. This could leave decades of data, including secrets and sensitive intel, exposed to nefarious hackers".
Quantropi's mission to ensure the protection of the Truth and Trust in the $50 Trillion global digital economy. Our QiSpace™ platform enables companies to protect their products, networks, and systems from today's threats and tomorrow's quantum attacks. QiSpace™ is the world's first and only TrUE Quantum-Secure cryptography platform that provides all 3 prerequisites for end-to-end cybersecurity – Trust, Uncertainty, and Entropy – "TrUE ".
Don't miss the opportunity to catch up with Quantropi executives Michael Redding and Raj Narula at the event to learn more about the QiSpace™ and Quantropi's TrUE Quantum-Secure cryptography.
For more information please follow the link here.