Quantropi Co-founder and CEO James Nguyen and his team will be exhibiting at the Quantum Computing Expo, in Tokyo, as part of a Canada-Japan Quantum Partnership Trade Mission. They will be one of five Canadian quantum organizations presenting at the event.
The Tokyo Quantum Computing Expo is a trade show specializing in quantum computing technologies. As a new technology expected to change the world, quantum computing is getting more attention from industries such as cybersecurity, defense, telecommunications, logistics, pharmaceutical, energy, manufacturing, and finance. At the Quantum Computing Expo companies attending from around the world will have an excellent opportunity to introduce their technologies to the Japanese & Asian markets.
The prestigious three-day trade show will be held inside Nextech Tokyo 2022 at Makuhari Messe on October 26th – 28th and will feature a full slate of presentations from various quantum computing and communications organizations including a presentation on 'Quantum-Secure Encryption' at the Canadian Embassy by Quantropi CEO James Nguyen.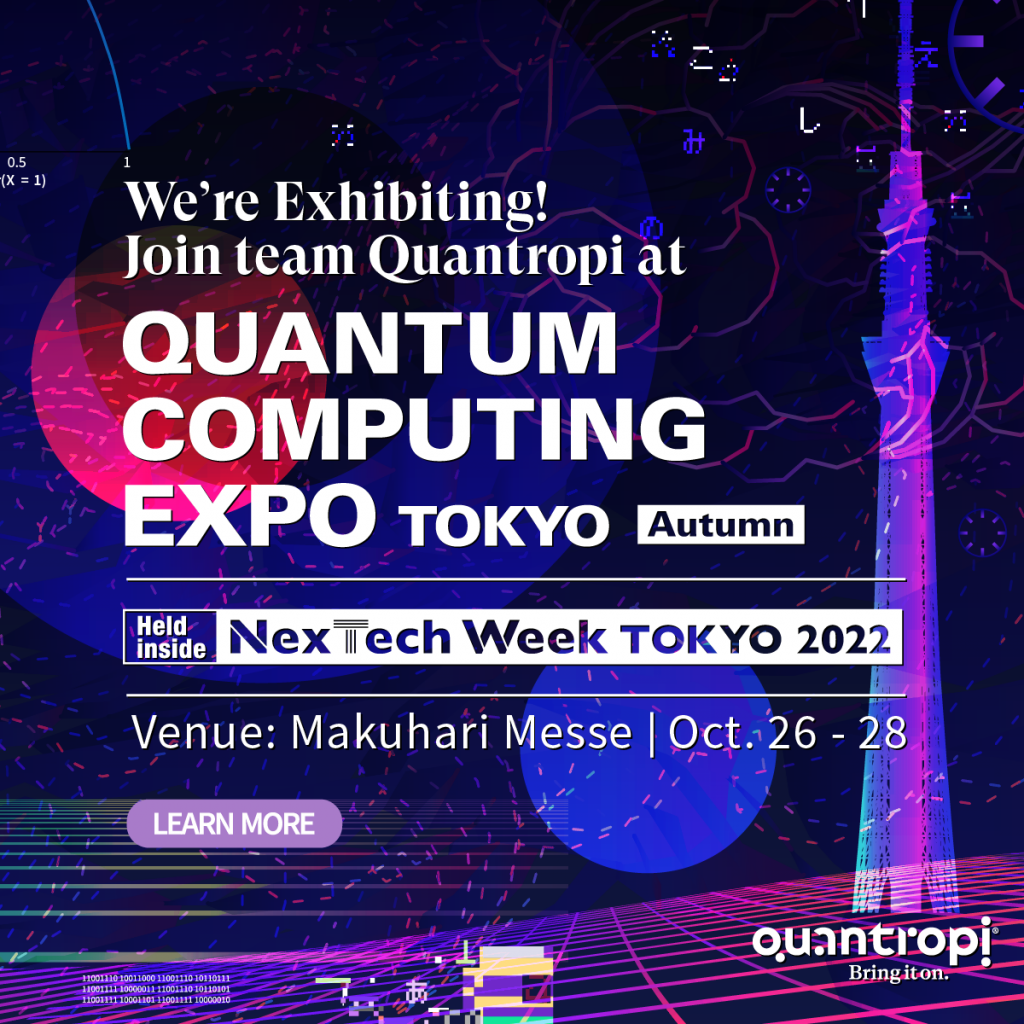 "It's no longer an option. Every organization should take steps to protect against the Y2Q Quantum Threat and the immediate threat of 'Steal Now Crack Later' while starting the transition today to permanent post-quantum security," said James Nguyen, CEO at Quantropi. "The consensus is, any solution must be scalable and address both asymmetric and symmetric encryption. Only Quantropi's QiSpace™ platform can provide an all-in-one response."
Quantropi will be exhibiting their QiSpace™ platform and TrUE Quantum-Secure cryptography, which enables companies to protect their products, networks, and systems from today's threats and tomorrow's quantum attacks. QiSpace™ is the world's first and only TrUE Quantum-Secure cryptography platform that provides all 3 prerequisites for end-to-end cybersecurity – Trust, Uncertainty, and Entropy – "TrUE ".
Catch up with team Quantropi at the Canadian Trade Commission's booth at the event.
For more information please follow the link here.