Yes, you read that right.
We're excited to announce that artist, coder, and digital artisan EEPMON is joining the team at Quantropi as its Creative Emissary. So why is Ottawa-based Quantropi, a quantum secure communications company, hiring a digital artist? Good question…
Who is EEPMON?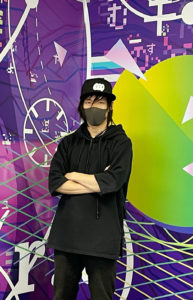 EEPMON (aka Eric Chan of Ottawa) is a digital artist with 15+ years' experience in the creative industry. His creations have been seen in fashion, comics, and museums exhibited worldwide. He's worked with brands like Canada Goose, MARVEL, Xbox, Snoopy, and more.
What is his role at Quantropi?
Quantropi is bound to be the standard for quantum secure communication at a time when our global society needs quantum cybersecurity more than ever. Our groundbreaking and patented technology – QEEP – combats quantum security threats with Quantum Logic, transforming data into a state of superposition that can then be transmitted over today's Internet, in Perfect Secrecy, on-demand.
Innovative. Fascinating. Yet, complicated stuff for most.
EEPMON is here to help us build a bridge through his digital art. To develop and connect the Quantropi brand and solutions with team members, customers, media, and a digital society that may not necessarily get quantum mechanics but understands the risks quantum computers will pose to our cybersecurity.
We want to tell our story, not only through science and technology (obviously) – but through art too!
What can you expect?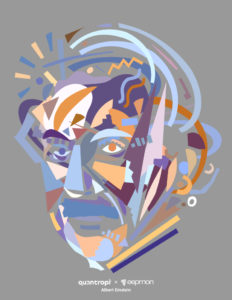 Digital illustrations. Digital art murals. A Quantropi apparel line (maybe even an online store). And a unique web experience including ongoing experiments in our social media playground.
The first in a series. Enjoy the ride!
Tune back and follow our creative journey which will include interviews, a behind the scenes look at our creative process, portraits of the greats, murals, and more!
Follow EEPMON on Instagram.